They say we only use 10% of our brains. So what the heck is the purpose for the other 90%? I never realized my entire life would build me up to trying to answer that very question. In fact, I spent most of my life oblivious to the fact I would need to know or understand why. At the relative beginning of my journey, from the dermatologist! Read here about my constellation birthmark. From there a detour led me to the advice to always remember, "As above So below and get all the education you can"! This has proven invaluable to my understanding, or at least what I think is my understanding. I've formed this opinion upon many different people, using their work and forming my opinion. This firmly stating, I would not be here without the life's work of the people I've encountered or read/heard about**, Thank you.
Starting with Mama Earth, Kirk Johnson of National Museum of Natural History Nova: Season 42 Episode 20, describes Mama Earth's formation from basically a chunk of rock getting pelted by other asteroids forming our world.  Eventually due to gravitational pull forms a dense center of basalt creating our core.  He mentioned other asteroids hitting earth, I wonder if those were "parts" of asteroids bringing with it their chemical formulas.  Maybe even creating veins of nutrient rich crystal forming deposits.  Fire and molten lava shifted about creating the crust, with pockets of gases, Mama Earth was born!
Is a part of Venus here on earth creating say Rose Quartz?  What kind of other energies are around us?  I know there are over 4,000 on record different crystals, were the words of my Crystal Teacher Hibiscus Moon,  and I've picked up a few stones with "their" own abilities. A crystal's function is to hold information, I don't think that has changed much over the years.  Those are the energies below our feet!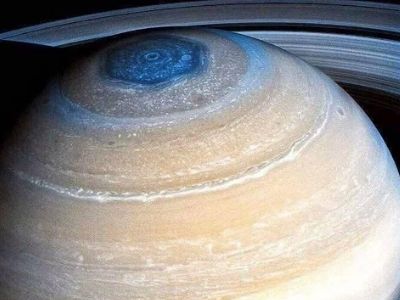 Saturn a peculiar planet with its very specific rings around it, but that is not its only important geometrical shape. On the bottom notice a hexagon formed? Our planet Earth has a resonance, so important to astronauts it is piped into the space station. Using sound vibration as shown using a "Chladni" plate, making it capable of creating the very specific shape of a hexagon, we can see on the surface of the planet Saturn. Obviously showing us, "it" too is sending off a vibration, but to what and to whom? Do all of the planets have their own resonance, sending vibrational energies our way? Having deposited their own essences onto our planet during Mama Earths formation, creating a connection of some sorts?
How are "we" connected?
Astrology gives us those answers. In my blog "All about the angles" *I describe what I've uncovered is the reason Chakra balancing works so well and how our bodies tend to respond positively to crystals placed on a Chakra. At the time of our birth when our bodies first get exposed to the "rays" of the planets out there, it implants that resonance or that "beat" we carry with us throughout our lives called our natal chart according to Dr. Bernadette Brady in her lecture "Where Spirit Meets Matter". Which is why it is critical to know your birth time for an Astrologer to give someone an accurate Natal reading.
How do we know the planets energy is felt down here on earth? One, the Moon- our closest planet, it influences us the most, where it is, can be felt in a cyclical way. Two, if you've ever been sensitive to a Mercury retrograde where a vacation, transaction or simple conversation can end up with a snafu giving it a sideways smack! Or three where a Mars interaction or aspect can leave you falling off a ladder or slicing your thumb, doing something reckless or not having proper precautions in place.
Who else is talking? Plants. WE know we talk amongst ourselves, we know the rocks below our feet do, (with their under acknowledged energies that the average person doesn't know about, well I didn't!). We share our world with plants. We use them for medicines, we use them for food, we use them for shelter, but what do we really know about them? Do they communicate? I'd say they do, anyone who's mowed a large lawn can see the dandelions taking a lower stance when the engine of the lawnmower starts. Trees send out distress signals and warn other trees of nearby stresses, according to www.smithsonianmag.com The work of **Dr. Yubraj Sharma's lecture Planetary Rhythms of the Plant Kingdom clinched my realization of planetary energies that are here, during his presentation of the effects on plants during a Mercury Retrograde, truly amazing to watch a plants response to a Mercury retrograde!
The air is getting pretty thick by now, as a past sailboat owner I had to pay attention to the wind, at least it was for me. Out of the fiery start with the rocks below our feet-Crystals, the rocks above us-the Planets, and now Plants all having conversations I lived completely oblivious to, are now speaking very loudly.
The Sun, the very center of our universe gives us a wide spectrum of color! People who endure S.A.D.D. or Seasonal Associated Distress Disorder can attest there is nothing better than a sunny day! We gravitate to certain stimulus and energies and not many really take the time to understand why! We for sure depend on the planets.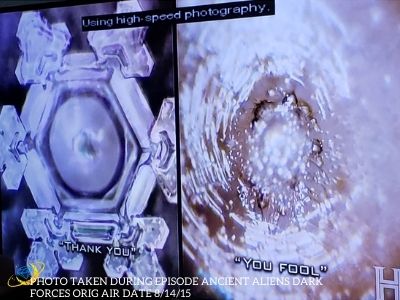 Water, the other life giving element carries a special vibration. Dr. Masaru Emoto ** in a 1999 study in Tokyo Japan worked with water and giving it intention. Working with positive intention and negative intention and the waters response showed sacred geometry whereas with negative intention showed chaotic formations. Sacred Geometry is important when doing Grid Work. There are more examples of water freezing into more sacred geometry in the episode** I urge you to check it out.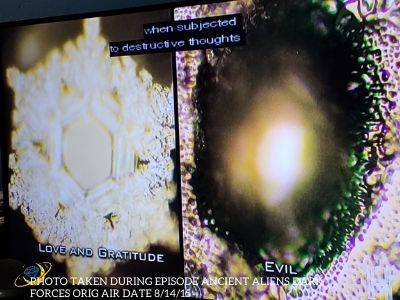 For over 10,000 years humans have been working with Crystals, for over 2,000 years humans have been recording their life experiences with regard to planet movements and matching events up, finding consistencies and symbolism between human experience and planetary movement and symbolism.  Up until Modern Medicine, less than 250 years, Physicians WERE Astrologers!  I have seen it used as a great diagnostic tool to help illness and medical afflictions.  Aaron* (Moses older brother) wore a Crystal Grid on his breastplate, believed to have granted him special powers.     
Ever been in the woods just before a storm? The animals get eerily quiet! Before an earthquake, a storm, maybe our furry friends just want to be more by your side then usual? They as well feel a connectedness with Mama Earth.
What's the connection? We've all heard this phrase before, As above So below! Can we harness the energy and use it to our advantage? How does it impact us? The planets up above have been influencing life here on earth for millennia. What happened to past civilizations, were there past civilizations such as Lemuria or Atlantis. Were those civilizations knowledgeable about crystals, I believe so. Where are they now and why did they disappear? Did they utilize the energies, use them for good, or use them for evil, greed or healing? We should decide how were gonna use that energy if we can harness it. Did the past civilizations decide, did they make the conscious decision to stop evil or did they believe to not interfere? Do the Planets have the only say, do we have free will, or just the option of destiny? (My textbook being "Hellenistic Astrology the Study of Fate and Fortune*)
I often find myself wondering why I was placed here in Michigan at this time. The state that I often refer to as "the state that says Hi to the world"! A place closest to the oldest rock known to man not more then a boat ride away! Within a drive to a beach where I can pick up a Septarian, or an Amethyst, close to one of the largest geode of celestite on the planet? Amazing plant life, who cares what Lewis and Clark stated about Michigan, LOL! But certainly can feel Uranus in my first house! Away from city lights to enjoy and explore the night starry sky? I used to walk out of the door, just after a rain and think ahh the air is clear! Nowadays it feels more like soup, with all the energies out there! I think you feel more connectedness with Mama Earth, as plenty of energy is out there to support you if you just listen!
Keep Journaling!!!
** This is including but not limited to my formal teachers of Astrology and Crystals: My Guides, Chris Brennen Instructor of Hellenistic Astrology at the Astrology School, Hibiscus Moon Crystal Academy, STA School of Traditional Astrology, Dr. Bernadette Brady (When Spirit Meets Matter), Dr. Masaru Emoto (1999 study, Ancient Aliens, Dark Forces orig air date 8/14/15]),  https://www.smithsonianmag.com/science-nature/the-whispering-trees-180968084/ , Dr. Yubraj Sharma Astrological Association 2021 Lecture on Planetary Rhythms of the Plant Kingdom, http://www.scienceofcorrespondences.com/breastplate-of-precious-stones.htm