Grid work is an important aspect of working with crystals. The reason crystal grids are built is to support many different issues. Including but not limited to supporting health, spiritual as well as emotional needs.
There are grids placed in many prominent areas of our world. Our world has many energetic spots naturally as well. Throughout history grids have been used in biblical times (Aarons Breastplate), as well as in our modern times placing the World Peace grids in 1997 and 1999 at the North and South Pole.
Crystals have been used since mankind found them. They are energetic and very supportive in our health as well as directing and keeping away energies. Not only are grids built and maintained for an individual they can support a group too. The gift they bring naturally is to be shared. The more people that know of a grid the more powerful it can be, using collective consciousness. Not only are they energized by the builder of a grid but use the energetic support of those who view it!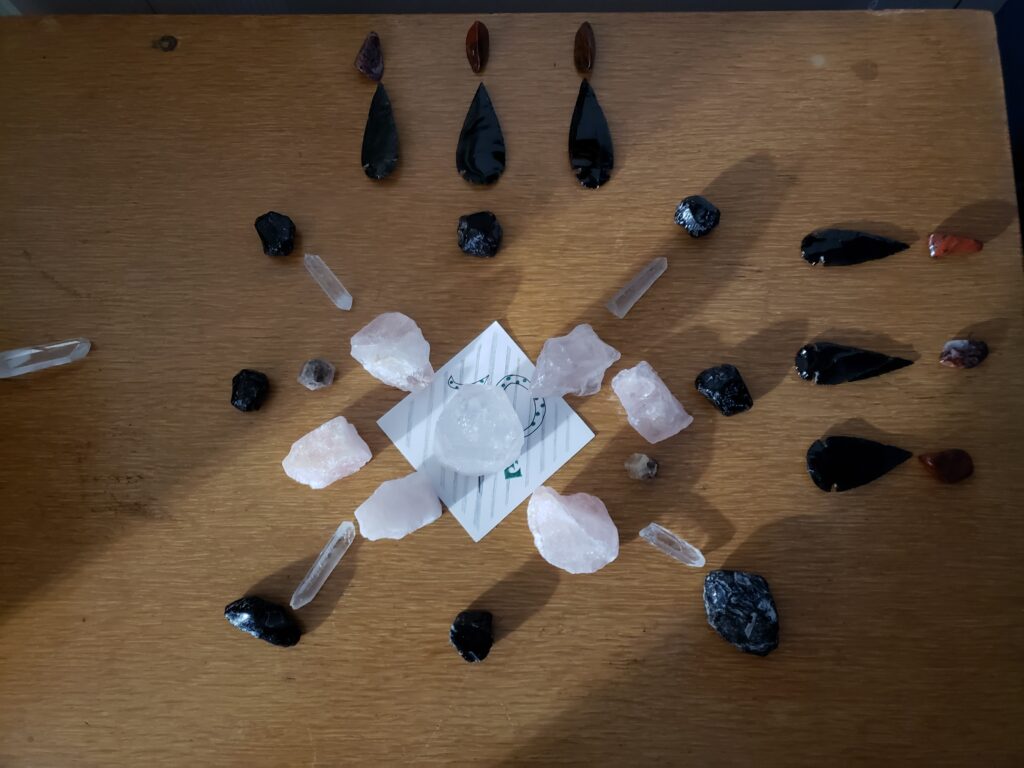 I find it amusing today as I write this as Venus is moving into Cancer. In my opinion building a Crystal Grid is very much a Venus activity. AS Venus is all about inclusiveness, the more people who come together to view a grid, thus lending their energy to its already powerful reach only heightens its powerful energy! Venus is not only a warm feminine energy she is a warrior as well!