The week of January 31, 2022, Monday the Moon moves into airy Aquarius. By Wednesday she will move into watery Pisces, into firey Aries on Friday and then moving into earthy Taurus by Sunday!
The Lunar aspects
Monday when the Moon moves into Aquarius at 4:43 am it will help usher in the Chinese Lunar Year. The Moon squares Uranus at 10:25 pm a supportive aspect for a New Moon, just a few hours later!
Tuesday, Happy Chinese Lunar New Year of the Water Tiger! Typically, tigers are on the more energetic mode of operation, so I would expect this year to be pretty busy! Because it is a New Moon at 12:46am, the Moon is conjunct, or sitting right on top of the Sun. This type of placement means we cannot see her, seems simple right! A New Moon means starting new things! She is also conjunct or right on top of Saturn, our planet of structure and foundation. This again signifies the perfect time to start something new, where you want a solid firm foundation. Imbolc is celebrated at this time marking the halfway point between the Winter Solstice and Spring Equinox.
Wednesday, Happy Groundhogs Day! The Moon sextiles Mars, perhaps shinning a spotlight on Mars as it is in Capricorn, in the same sign as Pluto our planet of transformation. This has the energy of just starting out the changes so, paying attention to where you feel a drive for change in the world and/or in your chart will give you a heads up of what kind of changes will be coming. The Moon conjunct or right on top of Jupiter today could lead to some bigger ideas coming from Aquarius the "house" for groups and the collective.
Thursday the day we've been waiting for with Mercury going direct, the Moon will have an easy aspect with Mercury's big brother Uranus, sextiling Venus, conjunct Neptune and sextiling Mercury. The sextiles are the easy aspects so nothing too hard for Thursday, other than with Neptune so close, look for hidden, foggy, or unclear messages/dialogue. Be SURE to make sure everything is clear before you commit, as Mercury isn't quite clear of it's jokester period.
Friday the Moon sextiles or has an easy conversation with Pluto, our planet of change.
Saturday the Moon squares Mars & Venus and then sextiles Saturn and the Sun. The Mars and Venus square to the Moon could bring power struggles as well as the drive needed to support change. With the Moon then having an easy aspect with Saturn and the Sun could give the stable support for these changes.
Sunday the Moon squares Mercury and Pluto, this kind of aspect supports change and provides the process for that to happen.
Thursday Mercury goes direct, we can all breathe a sigh of relief for a few months till it happens again May 10th. Friday is a curious day as Mars and Jupiter sextile after these two planets were in "conversation" with the Moon on Wednesday! Did you journal on Wednesday, it may give you a clue as to how this planetary aspect will affect you! The signatures of Mars the planet of aggression or drive meets up with Jupiter our planet of big, or expansiveness. If you felt these energies Wednesday and then again on Friday, this is the area of where these two planets most likely are in your chart! The Sun conjunct Saturn on Friday will provide the stability for the upcoming change.
For certain there are many reasons to celebrate this week!  Not only a New Moon, but a new Chinese New Year!  On a personal note, I have been super lucky to have been able to join up with an Amazing Astrologer Lynda from Scullywag Astrology to do a video podcast all about the New Moon in Aquarius a bit about the Chinese New Year and my choice of crystal for the month the Rose Quartz.  You can view the video here:  https://www.youtube.com/watch?v=SUdioG5P1zg  
The week of January 24th, 2022 the Moon starts out in Libra and quickly into Scorpio by Monday night.  She'll go into fiery Sagittarius on Thursday and then into earthy Capricorn on Saturday. 
The Lunar aspects:
On Monday when the Moon makes aspects or spotlights, Pluto and Mars today. Bristly energy from those planets of hidden things aiming to make us shift and maybe not in a comfortable way, is the energy!
Tuesday the busiest day when the Moon aspects or talks with 5 planets! Hard aspects to Mercury, Sun and Uranus, can really indicate energy for spotlight on technology and because Mercury is still in retrograde can be shocking or disruptive for sure! The easy aspect it has with Jupiter and Venus can indicate an expanse of the energy just mentioned…good or bad. The energy of Venus love or beautification has just moved close enough to the aspect of Uranus to have received shocking news or events.
Wednesday the Moon shows tension from Saturn, where we feel our structure or foundation comes from. The easy aspect with Neptune and Pluto shows energy for hidden structural changes.
Thursday the Moon sextiles Mercury and the Sun, both are easy aspects indicating communication and/or commerce is easy! We could have the retrograde influence in there as well so contracts should be looked over carefully. Particularly with that Neptune, Pluto aspect on Wednesday!
Friday the Moon is focused on all the planets it will be quickly moving through, as they are pretty much all bunched up. She has an easy aspect with Saturn foundation/structure and then tension with Neptune ideas/escape.
Saturday the Moon will conjunct Mars in the morning and then Venus in the evening, just 12 hours apart, with the easy aspect of Jupiter and Uranus in between. A sudden solution to a power struggle could manifest. With Venus going direct that day, I'm hoping for good things!
Sunday the Capricorn Moon sextiles Neptune, a possible breather from the everyday stress. The Moon conjuncts Mercury and Pluto helping with the process. Or at least looking at new ideas on how to better the area of Capricorn in your chart.
The Planetary energies:
Monday Mars moves into Capricorn, the sign Pluto has been in since November 2008. Toward the last degrees of its sign, we should be noticing what it's trying to change as far as what we consider the structure of things. Or what we put our hard work towards if you know where this transit happens in your chart. Friday Mercury will conjunct Pluto shaking out the significations of hidden and secret things as well as changes in 'this is how we've always done it'! I'll be paying attention to the details of this day as I think we could get an indication of Pluto's 'plan' in the next few years, firmer details will be coming when Mercury is moving more directly first of April. Venus goes direct today, she is a morning star as she is coming out of retrograde. If Venus is your benefic she is out of the burden of retrograde and should be more helpful in your life. The Sun squares Uranus on Sunday, unexpected or jolting news should be expected. Certainly an opportunity to journal as you'll want to know how these energies are manifesting in your chart!
The week of January 17, 2022, the Moon starts out in watery Cancer for the Full Moon at 6:48 pm before she moves into fiery Leo late Monday night. Then will move into earthy Virgo on Thursday and then into her most busiest day this week, Saturday when she moves into Libra!
The Lunar aspects:
First thing Monday the Moon will trine Neptune, later in the day when she opposes Pluto, and the Sun early evening may be a time of intensity.
Tuesday the Moon opposes Mercury and then squares Uranus. There seems to be a lot of energy aimed at commerce/communication with a bit of a jolt as it forms a hard aspect (square) with Uranus on the day Uranus stations direct! The Moon being in Leo, just after an opposition with the Sun (Full Moon) seems to have the light shining on this aspect or for sure highlighting it! Where these houses are in your chart could have a sudden impact today!
Wednesday as the Moon in Leo opposes Saturn signifying a structural change. Maybe this could indicate changes or news about the James Webb Telescope they have recently launched!
Thursday the Moon trines Mars, opposes Jupiter and moves into Virgo. I cant help but think this is a great day to do cleaning or use that Marsy energy to start that healthy daily routine you've been waiting to start!
Friday the Moon trines Uranus and Venus giving us the energy to think creatively or maybe even "Love at first sight"! (Where it is in your chart WILL narrow it down to 'where' you experience it in your life)
Saturday the busiest Lunar day of the week we find the Moon apecting Pluto, the Sun and Mercury with a hard aspect to Neptune and Mars! Hidden facts could cause tension or drive for change. I would worry about making sure the facts have been checked today, before anything gets blown outta proportion!
Sunday the Moon has a light aspect with Uranus with opposing focus on Venus. This kind of energy could suggest some answers with a power struggle you've been experiencing or simply sudden good news! The planetary movements this week are on Tuesday when Uranus goes direct, we could feel it as sudden jolting information. As it currently is in the sign of Taurus it will probably have to deal with what we use or need to survive or earthy things. Wednesday the Sun moves into Aquarius, this is a sign that usually shifts society's consciousness to the whole. Finally on Sunday the Sun moves right on top of Mercury, highlighting the area of your chart Mercury is at. Affecting things like communication and technology in your life.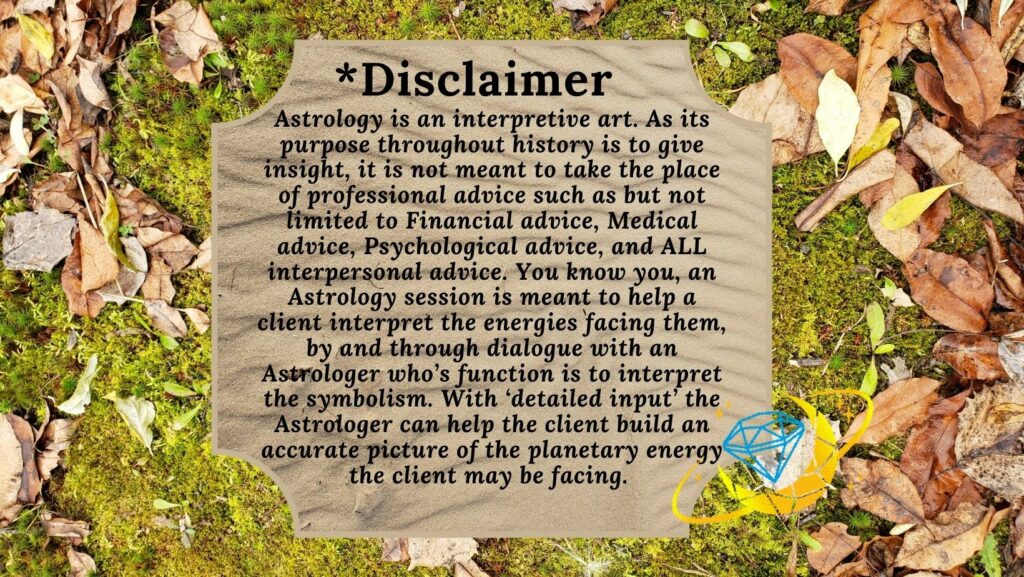 The week of January 10, 2022, the Moon will move into earthy Taurus early Monday morning. Late Wednesday she moves into airy Gemini, and into watery Cancer on Saturday.
The Lunar aspects:
On Monday she has a hard aspect with Pluto indicating a change or revealing hidden themes, but then easily talks with Jupiter. Providing the energy for expansion!
Tuesday could seem like an active day with the Moon aspecting 4 planets, with the hard aspects to Mercury and Saturn, conjunct Uranus (startling news/idea) and a trine or easy aspect to Venus.
Wednesday the Moon sextiles Neptune calling to light the events of Mondays (Mars square Neptune) then the Moon has the easy aspect with the Sun and Pluto, change in the air possibly?
Thursday the Moons hard connection with Jupiter and Mercury could lead to BIG news! Common sense and the exchange of ideas can be expected, while clumsiness and dishonesty is what we should be on guard for!
Friday the Moon has an easy aspect with Saturn, while having tension with Neptune and opposing Mars! Not thinking things through would be what we should guard against, while anticipating an artistic 'push' using positive the energy. With Mercury stationing retrograde Friday we could very well see disruptions!
Saturday the Moon trines Jupiter, this is when the energy will appear/manifest after the conversation has been goin on all week!
Sunday the Moon engages Uranus, and then Venus. A boost to your love life, for positive energy, to nervousness and unfaithfulness working with the more negative energy.
The planetary energies for the week starts on Monday the Sun sexitles Neptune indicating a spotlight to unclarity should be checked. Checking facts is needed today! Tuesday Mars from Sagittarius squares Neptune in Pisces, think of a drunken brawl, or tense water travel. Or moodiness and infection according to R. Ebertin when these planets get together! On a positive note that could as well resemble a new invention and/or ability to control your feelings. The next and last planetary movement is the Sun conjuncts Pluto on Sunday. We could see power struggles and endings. A day for transformational energy for sure!
Mercury's retrograde sparks information that may be helpful to you. Typically this planet gives us the energy for commerce, communication, and ALL of those things that go with those subjects such as intellect, analysis, processes etc. When a planet goes retrograde any one of those Mercurial energies we depend on to get us through our day can go, well sideways! Mercury is known as the trickster so if you do decide to travel, make sure to pack patience! Mercury will station "Direct" Feb 3, 2022, at 24 degrees Capricorn if you have planets that are between 24 Capricorn to 10°20" Aquarius where Mercury will be out of its shadow period on February 24th, 2022, you could be extra sensitive to this Mercury transit. Hope you all have your journals ready to go this year, should be interesting!
The week of January 3, 2022, the Moon starts out in earthy Capricorn moves into airy Aquarius Monday evening, watery Pisces on Wednesday. Into fiery Aries by Saturday!
The Lunar aspects:
Monday the Moon aspects Neptune and whenever that happens make sure all communications are clear to avoid any problems later on! The Moon will conjunct Venus, Pluto, and Mercury, "these" planets for the next few months will be interacting with each other a lot, so feeling their influence of power struggles and communication should be on the Capricoronian stage for a while.
Tuesday the Moon interacts with Uranus, Saturn, and Mars. This kind of energy can easily translate to unknown or unexpected structural or foundational changes with an aggressive or driving energy.
Wednesday the Moon moves into Pisces where she will conjunct Jupiter one of our benefic planets!
Thursday the Moon aspects Uranus calling for new or shocking energy!
Friday wins the award for the Moon to hit the most planets, so look for Friday to be busier than the other days of the week. The Moon will have an easy aspect with the Sun, Venus, and Pluto, while undergoing a difficult interaction with Mars which could lead to a tense encounter, and then finally the conjunction or strongest aspect with Neptune highlighting the fact that clarity may not be available on Friday.
Saturday the Moon has an easy aspect with Mercury, conversations are going to be the easy action for the day!
Sunday the Moon has an easy aspect with both malefic, Saturn and Mars, we could feel tension. With the hard or tense aspects with Venus and the Sun could all produce tense feelings around the power struggle we are facing!
The planetary action for the week, Wednesday Venus sextiles Neptune, for sure make certain conversations are well understood before agreeing to anything! While Saturday the Sun conjuncts Venus setting her into what is known as the seat of the Sun, a rebirth of the Venus energy! Heads up, Mercury goes retrograde Thursday of NEXT week on the 14th so look for re-doing some things, if you are not schooled in the kinds of ways Mercury has gotten the nick-name of the Trickster Planet, prepare to journal!